The Making of Tysoe Project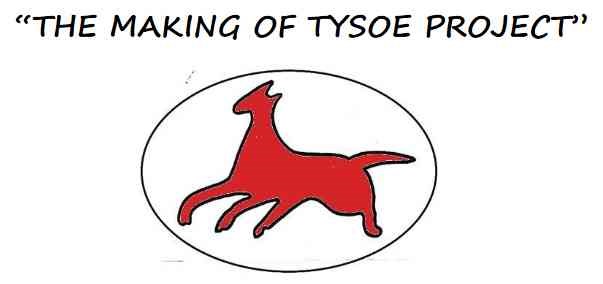 David Sabin of Archaeological Surveys Ltd was invited by Professor John Hunter of Birmingham University to present at the launching of "The Making of Tysoe Project" on March 14th, just before the coronavirus lock down. Tysoe is located in south Warwickshire close to the county border with Oxfordshire and on the edge of the Cotswolds AONB. The village is located within an area of extensive prehistoric and Roman archaeology but the project considers all aspects of historical and archaeological interest.
Research carried out by David Sabin in this area over the past 30 years has involved both geophysics and surface collection supported by metal detection. The soils are particularly useful for magnetometry with very strongly contrasting anomalies forming as a consequence of comparatively high levels of iron due to weathering of the highly ferruginous Marlstone Rock Formation present in the nearby Edge Hill escarpment.
The presentation highlighted the exceptionally good conditions for magnetometry combined with the emerging evidence of numerous long-lived settlement sites dating from the Bronze Age to the Romano-British period. It also highlighted recent work on the escarpment in 2019 where a substantial Roman complex appears to be associated with a number of regular enclosures that may indicate the presence of an important shrine site; both the elevated position with fantastic views towards the Malverns and Shropshire along with the presence of springs add weight to the interpretation of the geophysical survey results and surface finds.
Read about previous survey work on our Early Settlement at Tysoe blog.